My name is Moni and I'm from Planet Earth ;-)

I'm a hobby photographer and digital artist, and you can buy my designs as wall art, greeting cards, and on various items like clothes, accessories, dishes, phonecases, home-decor and more...

If you can't find anything you're looking for, please contact me. And I'll be happy to help you personalize my designs at no extra cost, or do a custom design for you!

Thanks for visiting,
Moni (aura2000)

Note: All images are copyright © aura2000 and may not be reproduced, edited, published, altered, copied or downloaded.
My Zazzle shop

---

Hier geht's zu meiner deutschen Zazzle site mit €-Preisen
© aura2000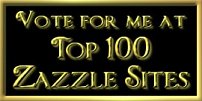 ;

Support the
with or without ice
bucket challenge